At a Glance 
Tiger Woods set the course record by shooting a 67 here and described the course as a "wonderful optical illusion." 
Founded: 1987
Type: Links
Par: 71
Length: 7,355 yards/ 6,725 metres
Holes: 18
Designer: Pat Ruddy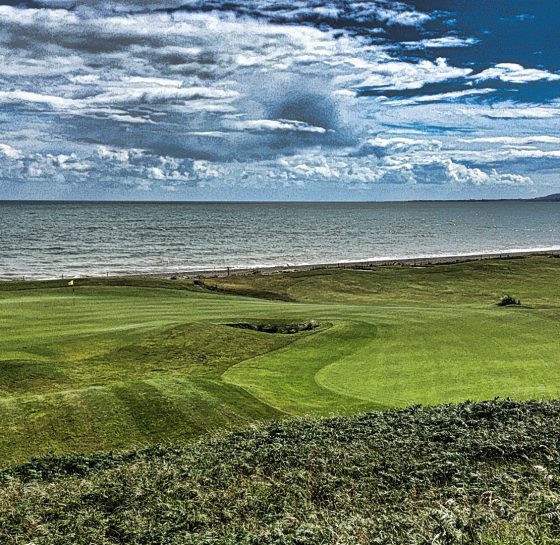 One of the toughest links tests in Ireland
If you are staying an extra night in Dublin City or maybe you have set up camp in Wicklow, the European Club is a real treat for golfers who are spending some time on the east coast. Just an hour south of Dublin City, the European Club provides one of the toughest links tests in all of Ireland. The course, by links standards, is quite new yet it feels as though golfers have been walking this track for over a century as the 18-hole course is carefully carved out of some of the best land in Brittas Bay.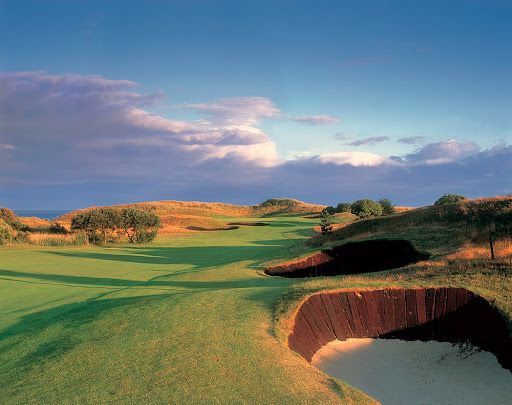 But we are here for the golf... 
Set amongst rugged dunes and with magnificent views of the Irish Sea, the course issues a challenge to golfers with its deep, sleepered bunkers, high grass, sea breezes, and undulating greens. Control and precision are key here. There are blind shots throughout and plenty of room to find trouble. Once these factors are combined and the elements experienced you realize walking off any green with a par feels like a birdie. If you do find trouble, play smart, take your medicine and get onto the next hole fast because high risk often does not lead to high reward around the European Club. So why should you play the European Club? It was ranked 24th in the World's 100 Greatest Golf Courses of the 20th Century and 14th in the 120 Greatest Golf Courses in Britain & Ireland.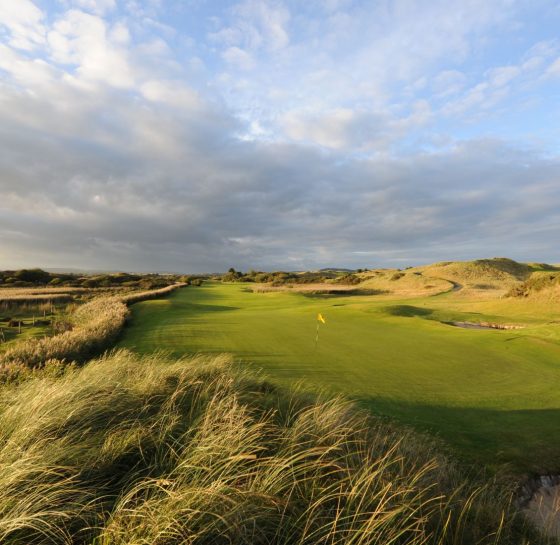 Local Attractions
Wicklow Mountains
Glendalough
Powerscourt Estate & Gardens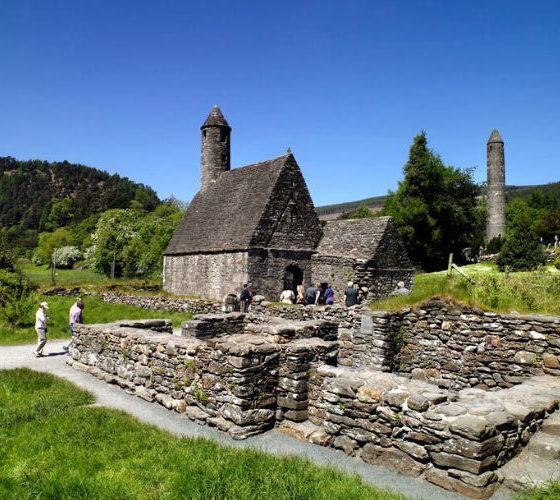 Our Guests Say:
This course is one for the future and will feature in many people's bucket lists in the next few years!

Our Verdict:
This is a magnificent course from tee to green. Scoring is hard but more rewarding than most courses in the Emerald Isle.

Rory McIlroy
"This is probably the best links course I have ever played and I include Royal St. George's, Royal Portush, and Royal County Down in that."