At a Glance 
Royal County Down is located in one of the world's most naturally beautiful links settings in the Murlough Nature Reserve. Against the magnificent backdrop of the Mountains of Mourne, the links stretch along the shores of Dundrum Bay, zigzagging back and forth to provide a different vista from virtually every hole.
Founded:  1889
Type:  Links
Par:  71
Length:  7,186 yards/ 6,570  metres
Holes:  18
Designer:  Old Tom Morris/Harry Colt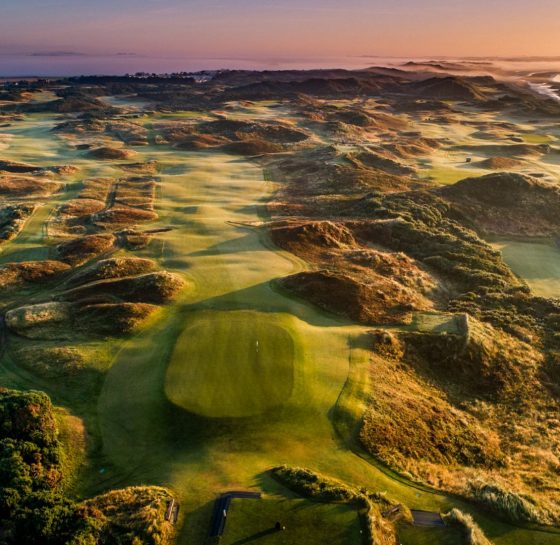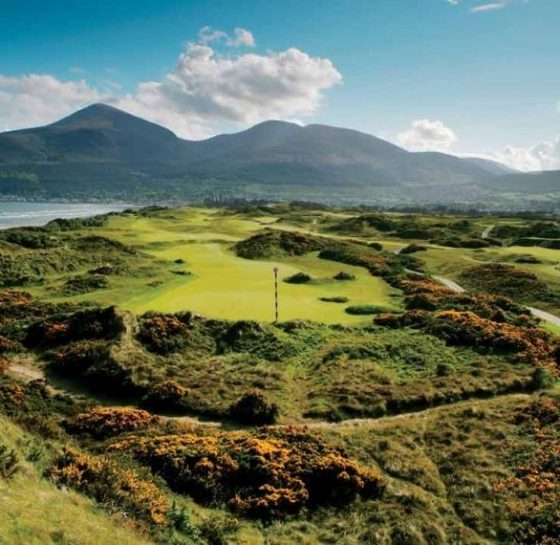 One of the Toughest Links Courses in the World
Royal County Down, founded in 1889, is set at the foot of the Mourne Mountains, in the holiday town of Newcastle. The setting provides another great example of what the island of Ireland has to offer golf visitors – fantastic backdrops, untouched natural settings, and one tough challenge from start to finish.
Influenced by great designers such as Old Tom Morris and Harry Colt, this course has a bit of everything and it results in the production of one of the toughest links courses in the world. Just ask the players in the 2015 Irish Open! Players from both the European Tour and PGA Tour descended on Newcastle that year with the hope of sharpening their links play in the run-up to the Open Championship – little did they know what they were in for. It was one tough week!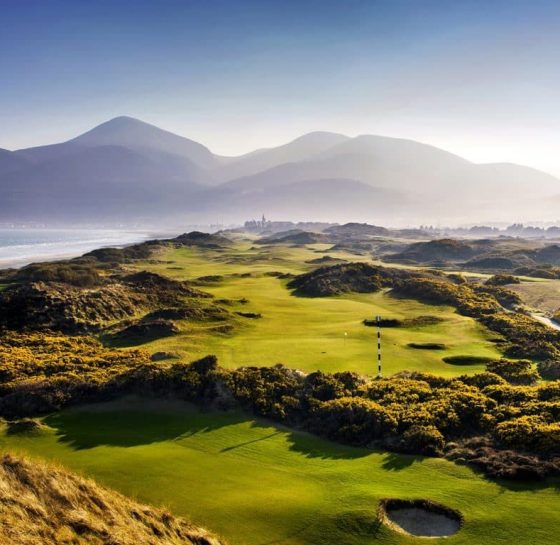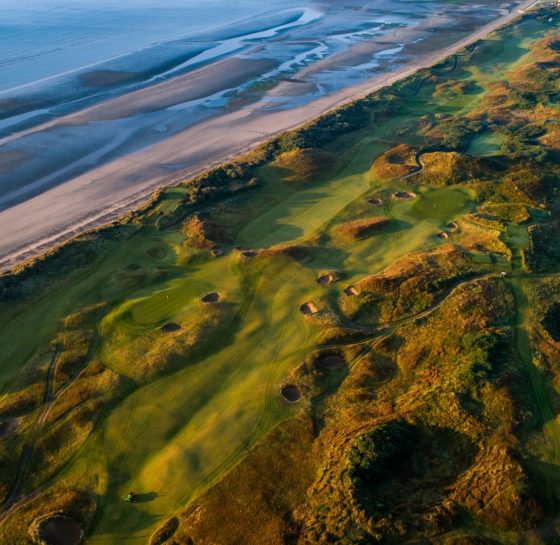 But we are here for the golf... 
The course is just shy of 7,200 yards which, even for a parkland course, is considered long. There are lots of blind tee shots and narrow ones too which are carved out of the natural dunes.
There are many fairway and greenside bunkers that are fringed with coarse grass and are only happy to welcome your ball. If you can work with that you also have to deal with the wind because when it is tough.
As experienced during the Irish Open, the wind blows extremely hard here and conditions can be extremely tough. This, in turn, makes scoring quite hard. Don't let that deter you, to truly experience all types of links golf in Ireland Royal County Down has to be experienced!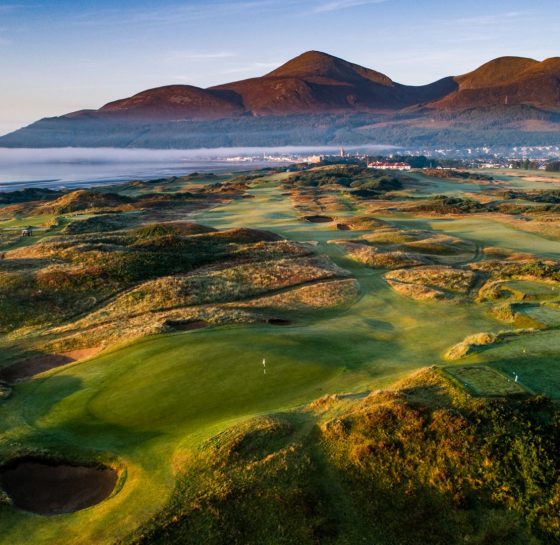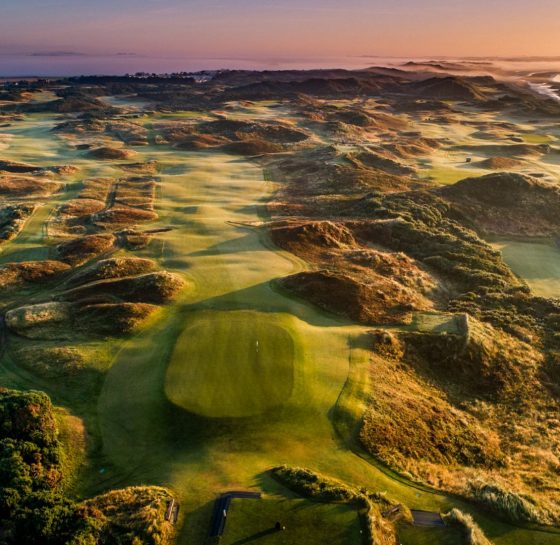 Local Attractions
Belfast City
Giant's Causeway
Royal Portrush Golf Course
The Dark Hedges

Our Guests Say:
Having attended the Irish Open in 2015, I can say that this course is a beast! It is incredibly long, the rough is incredibly tough,  and the bunkers are easily a one-shot penalty unless you create some magic – especially around the greens! 

Our Verdict:
Quite simply put, there isn't a course in Ireland or the world that could compare to Royal County Down. It is astoundingly unique and it is proud of that.