Region:  South West  
Course Name:   Dooks Golf Club
Address:  Glenbeigh, Co Kerry
Web Address:  https://www.dooks.com/
At a Glance 
With majestic views of the Wild Atlantic Ocean and the nearby Reeks mountain range, which is home to the highest mountain in Ireland, Dooks Golf Links offers a visual feast of scenery at the edge of Dingle Bay as well as a technical challenge for all golfers.
Founded:  1889 (top 10 oldest course in Ireland) made a full 18 in 1970.
Type:  Links
Par:  72
Length:  6, 511 yards/ 65,953  metres
Holes: 18
Designer:  Anthony Brown (original 9 holes) – redesigned by Martin Hawtree completed in 2006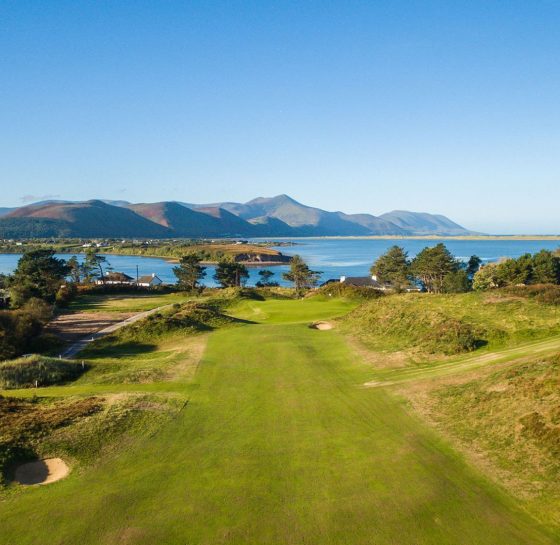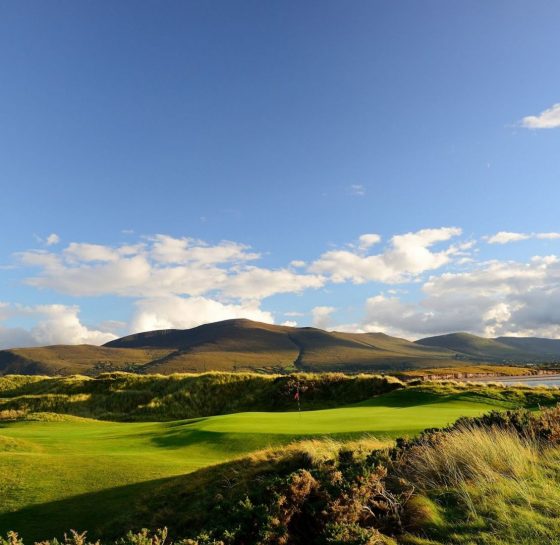 One of Ireland's Oldest Courses
Dooks Golf Club is one of Ireland's most fascinating courses for many reasons. In terms of its location, the course boasts something most courses could only dream of. It has panoramic views as it sits in a corner of Dingle Bay, there is a view of the Atlantic Ocean on pretty much every hole, and Ireland' tallest peak, the McGuillycuddy Reeks, lurks over every shot you take.
If that isn't enough to whet your appetite to play this classic links design, it is also steeped in a fantastic history. Initially a 9-hole course, Dooks was founded in 1889 and was mostly played by military men who were located in the South West. The old Farranfoe to Valentia Harbour Rail line, which was once considered one of the most picturesque rail lines in the world, incorporated a stop at Dooks as the number of players increased over the years. With time, money and more imagination Dooks became an 18 hole course in 1970 under the guidance of Eddie Hackett and was redesigned in 2006 by Martin Hawtree.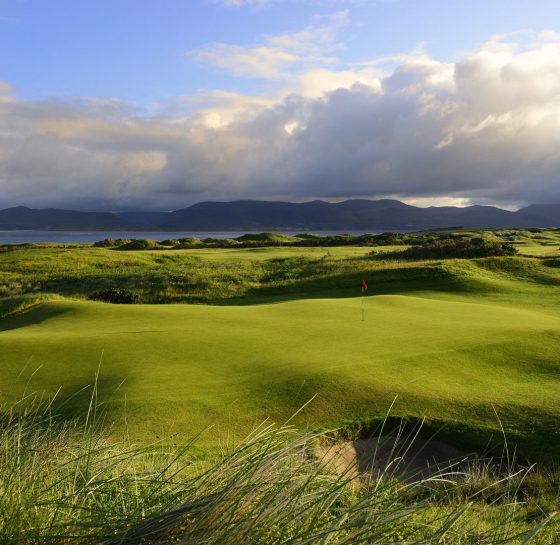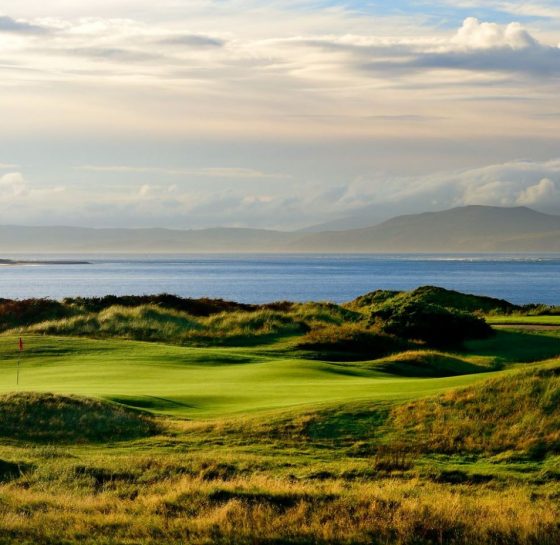 But we are here for the golf... 
The course, in terms of links golf in the South West, is not that long – but do not leave length fool you. The course is covered in high grass and if you find it off the tee you may struggle to find your ball. The fairways are tight and fast and the bunkers are quite steep when found throughout the course. In many of Ireland's main courses we would stress, hitting low and keeping your ball under the wind. At Dooks, it is quite simple, keep your ball in play. Accuracy is what will improve your score here.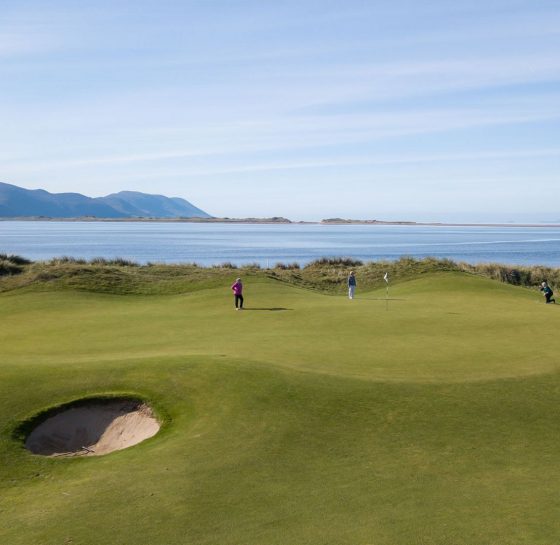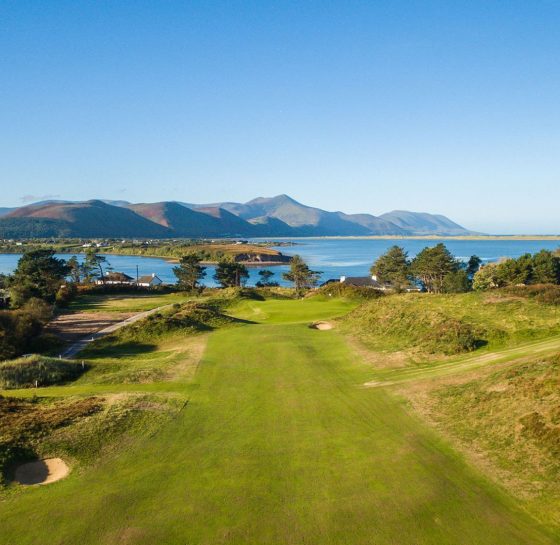 Local Attractions
Killarney Town
Ring of Kerry
Wild Atlantic Way
McGuillycuddy Reeks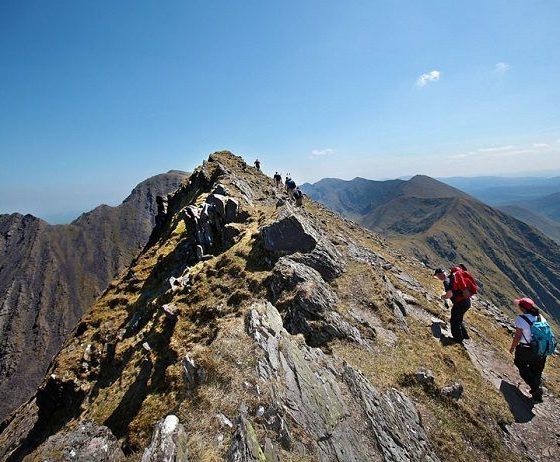 Our Guests Say:
If you are going all out on a south west golf itinerary, be sure to include Dooks. You will not regret it.

Our Verdict:
The proof is in the pudding, any one of our past clients who had never heard of Dooks before playing it all said the same thing, this is the hidden gem of Irish golf courses.

Ronan Rafferty
"One of the best kept secrets in Irish Golf."