At a Glance 
They have recently opened an additional nine holes, the Kilmore 9, and it is definitely worth playing as it is a great challenge too. 
Founded:  1992
Type:  Links
Par:  72
Length:  6,700   yards/ 6,126  metres
Holes: 18
Designer:  Eddie Hackett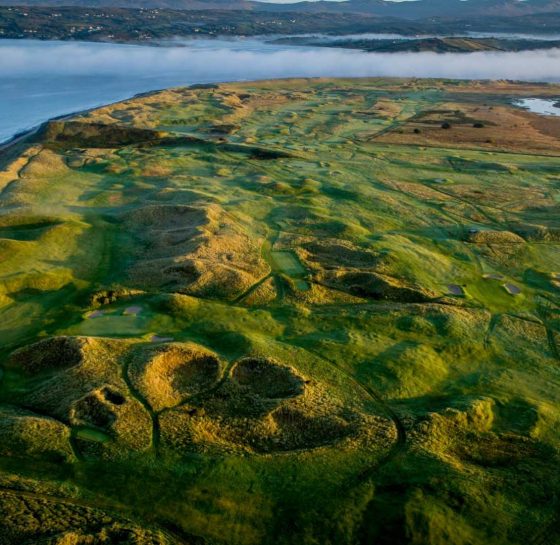 One of Ireland's Youngest Links Courses
Many golfers, when they travel to Ireland, build their itineraries around golf in the southwest or the northeast of the island. However, Carne Golf Links makes the case that you should in fact be focusing on the northwest of Ireland and the course makes a compelling case. In the mid-1980s the tourism board in Ireland was tasked with creating a major attraction in North Mayo and Carne has become just that. This was the last links course designed by Eddie Hackett and most consider it his best one yet.    
What is impressive about Carne is that it is one of Ireland's youngest links courses yet Hackett's design ensures the player feels that this course has been in play since the beginning of time. The course sits out on its own overlooking the Atlantic Ocean and is as wild as it is natural. The development of the course placed an emphasis on its wild and ancient landscape and did its very best to minimize any disturbance to its environment throughout the process. This is best portrayed in the ocean landscapes and towering sand dunes on the course which provides you with one of the most natural walks in golf not only in Ireland but in the entire world!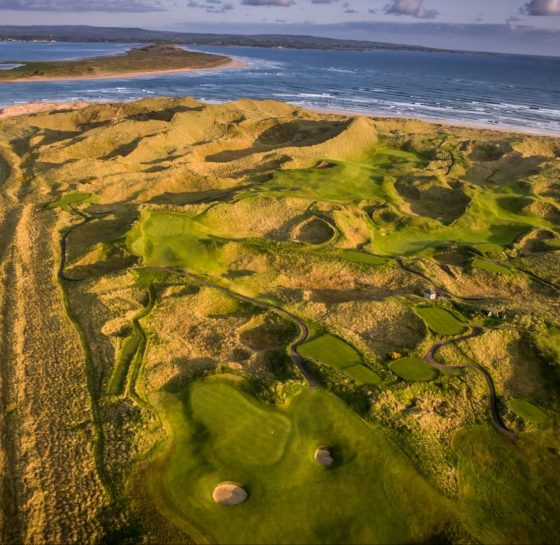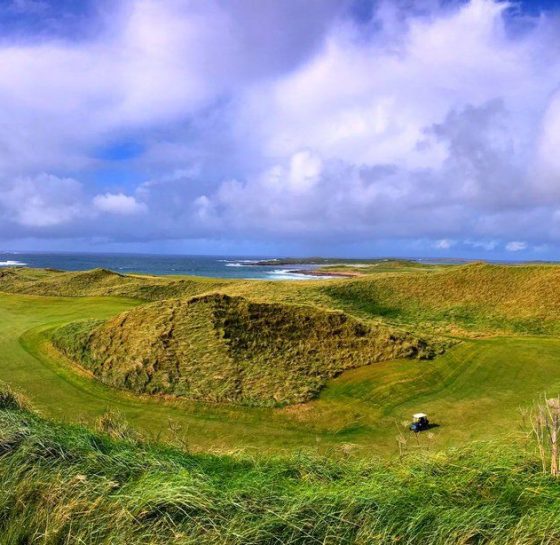 But we are here for the golf... 
Though aesthetically appealing, remember that the course is tough! The dunes ensure that your shots are tight throughout and when the wind is up your scores follow suit. The course has everything to test golfers of all levels but the main test is accuracy. If you are wild off the tee be sure to have packed plenty of spare balls as those dunes are unforgiving. Carne Golf links is the pinnacle of golf in the north west of Ireland and I would encourage any golfer that plays here to follow up with some of the nearby courses in the region such as County Sligo and Enniscrone.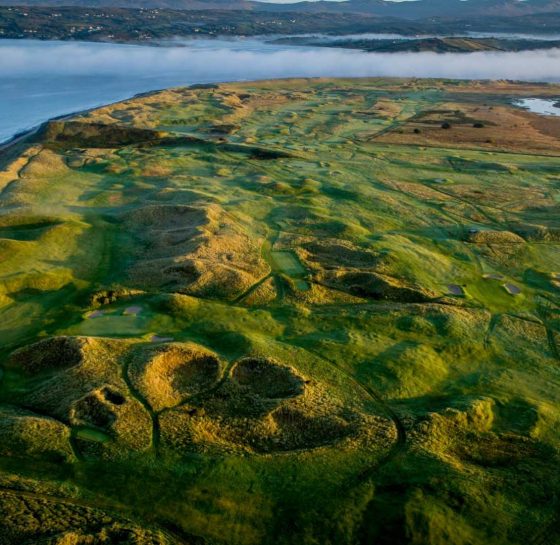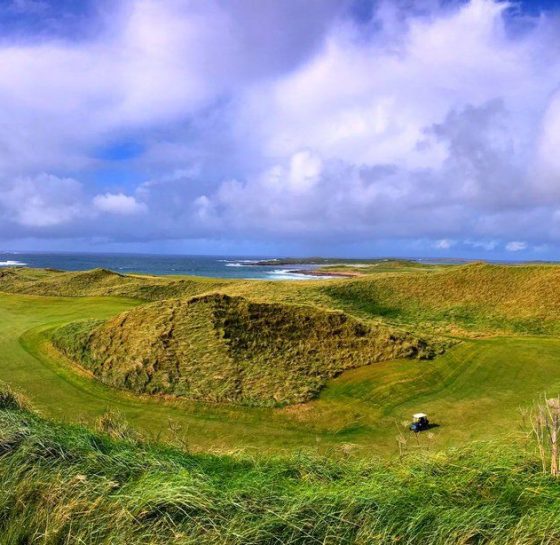 Local Attractions
Westport
Greenway Cycle Track
Sligo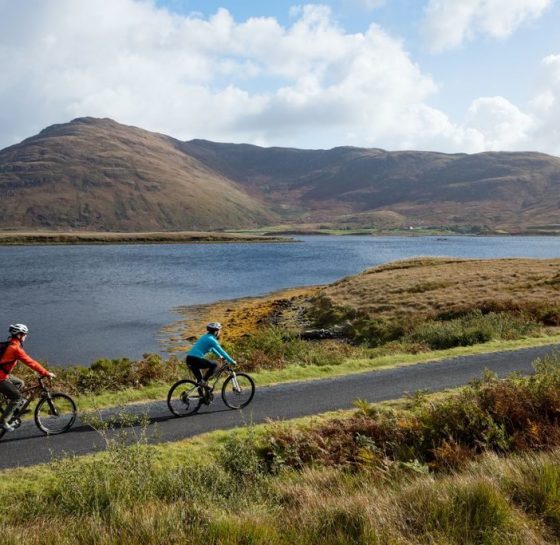 Our Guests Say:
Eddie Hackett described this as the best links course in the country. It is hard to disagree. This is a genuinely refreshing treat for golfers and would be a huge addition to any golf itinerary in Ireland. 

Our Verdict:
Carne Golf Links is as close to nature as a golfer could possibly get. The course is tough but rewards the golfer where possible to give an all round great experience at the course.